Chiropractor Crist Francisco D.C.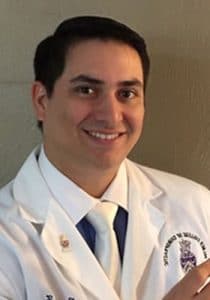 Dr. Francisco´s passion for natural medicine and health was developed since early childhood wile devoting time to his mother's Massage Clinic by assisting his mother and doing office work in the afternoons after class. In 2002 Dr. Francisco began a career in professional golf as a competitor and an instructor after 10 years of playing competitively at the amateur and semi-professional level. Immediately following his competitive career, he decided to go to college at Nova Southeastern University. After graduating in 2007, Dr. Francisco became a licensed Realtor and began a career of investing in Real Estate and the Stock Market. Dr. Francisco discovered a new passion and began bodybuilding and working as a personal fitness trainer which he still does today in his free time. Shortly thereafter, he chose to pursue higher education. He went to Andrews Theological Seminary and Graduated with a Master's degree in Youth and Young Adult Ministry in 2010 so he could become a minister and share the gospel of Jesus Christ with as many people as possible. In 2011 he decided he wanted to not only serve the needs of others spiritually but also physically as well. In 2014, Dr. Francisco graduated from Palmer College of Chiropractic Florida Campus and immediately began working full time the Harmony Clinic in Deltona. In 2015 Dr. Francisco also entered the academic field as an adjunct professor at the Brilliant Nursing Academy in Orlando, FL. In 2015 Dr. Francisco founded Service For Life Inc. with the specific goal of using his own personal experience to meet the needs of underprivileged people via the first donation only clinic in Port Orange. In 2016 he began at Coastal Integrative Healthcare as the director of Chiropractic care.
---
Medical Director Javier Canasi
BOYNTON BEACH & WEST PALM BEACH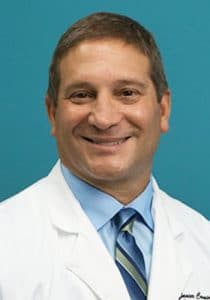 Dr Javier Canasi is the Medical Director of Viva Health Centers located in West Palm Beach with over 30 years of experience serving the community and helping patient feel better and live a better live.
Board Certifications: Board Certified, Internal Medicine - American Board of Internal Medicine.
Dr.Canasi graduated in 1984 with honors and since a very young age he develop a passion for the medical field. Dr Javier Canasi is affiliated with several hospitals an as the medical director of Viva Health Centers he is committed to make West Palm Beach a healthier city.
Dr. Canasi's long experience and training have equipped him as a doctor with the knowledge to handle chronic illnesses in a safe and effective way to improve the health of the patient.
---
Nurse Practitioner Jacqueline J. Dalla Rosa, ARNP, FNP-BC

BOYNTON BEACH & WEST PALM BEACH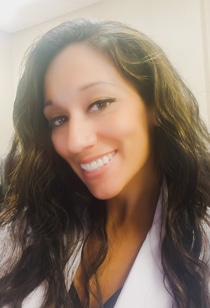 Jacqueline Dalla Rosa is a Certified Family Nurse Practitioner who has a passion for the holistic aspect of Healthcare. She completed her Bachelor's degree at Florida International University with high honors and earned her Master of Science degree at Kaplan University in Davenport, Iowa in Magna Cum Laude status. She holds her national board certification with the American Nurses Credentialing Center (ANCC) as a family nurse practitioner, and licensed by the state of Florida to provide family-centered healthcare to patients of all ages of the spectrum. Jacqueline began her career as a licensed practical nurse, working in the prison system, home health, and rehabilitation centers for mentally handicapped children. She then worked as an electrophysiology and oncology/hematology nurse at the Cleveland Clinic Florida, and loved making a difference in her patient's lives. From that, the passion for Family, Emergency, and Urgent Care medicine rose.  She loves the ability to help patients of all ages and with all kinds of ailments, from acute to chronic. Her primary goal is to encompass health promotion, disease prevention, diagnosis, and management of common and complex health care problems throughout the aging process- something she cherishes about her profession. Jacqueline believes wholeheartedly on the ability to make a positive change in the patient's life through education, and working as a team with other healthcare professionals for the improvement of the patient - whilst.
She will be providing the stem cell injections in the joints, trigger point injections, performing the DOT exams and all the medical exams.